Best places To SEE In Bali
Bali is a province of Indonesia and the westernmost of the Lesser Sunda Islands A magical blend of culture, people, nature, activities, weather, culinary delights, Bali has a range of beautiful locations not far from Robins Place Villas that should be at the top of list when you next visit.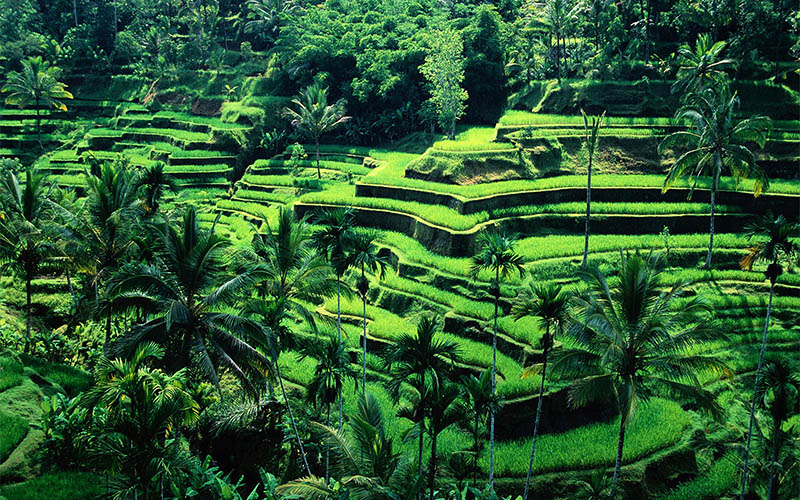 The town of Ubud, in the uplands of Bali, Indonesia, is known as a center for traditional crafts and dance. The surrounding Ubud District's rainforest and terraced rice paddies, dotted with Hindu temples and shrines, are among Bali's most famous landscapes.
How To Get There- 1.5 hours by car.
Jimbaran is a long, narrow white-sand swimming & surfing beach with numerous oceanside seafood restaurants. The most well known location to get fresh qaulity seaford as you sit on the beach on watch the sun go down.
How To Get There- 30 min by car.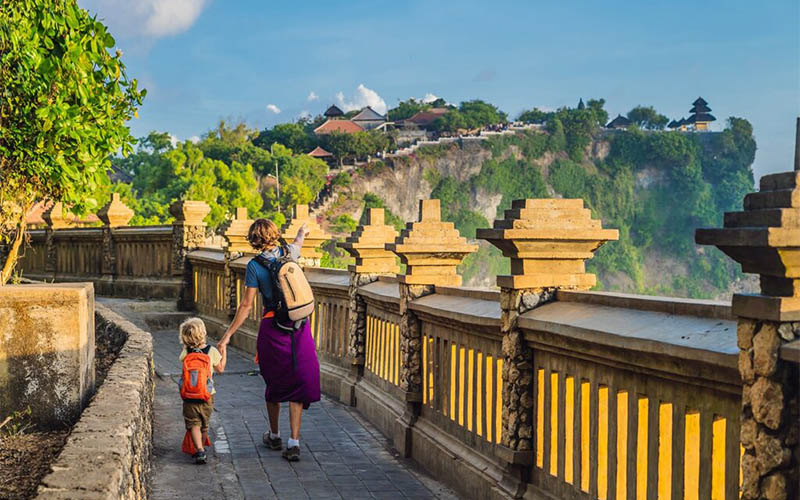 Uluwatu is a region on the south-western tip of the Bukit Peninsula of Bali, Indonesia.  Uluwatu is home to some amazing restruants and beachclubs like Sundays or Singlefins but it also one of the best places to catch some waves with amazing surf spots.
How To Get There- 1 hour by car.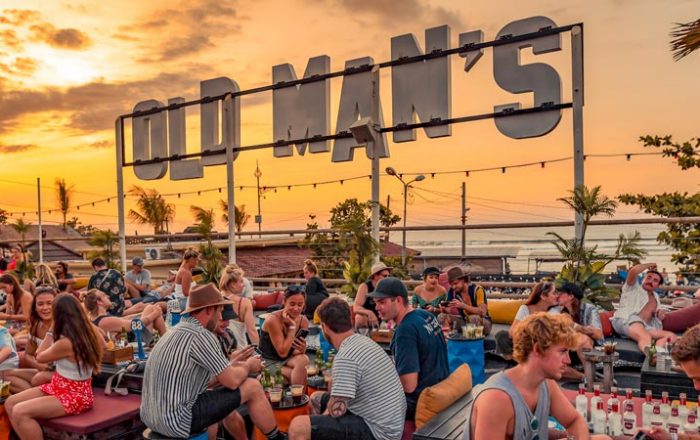 Canggu is a resort village on the south coast of the Indonesian island of Bali. It's surrounded by terraced rice paddies and known for beaches like Canggu and Echo, with strong surf. Canggu is also home to some beaufull beachclubs like The Lawn, La Barisa & Oldman's
How To Get There- 40 mins by car.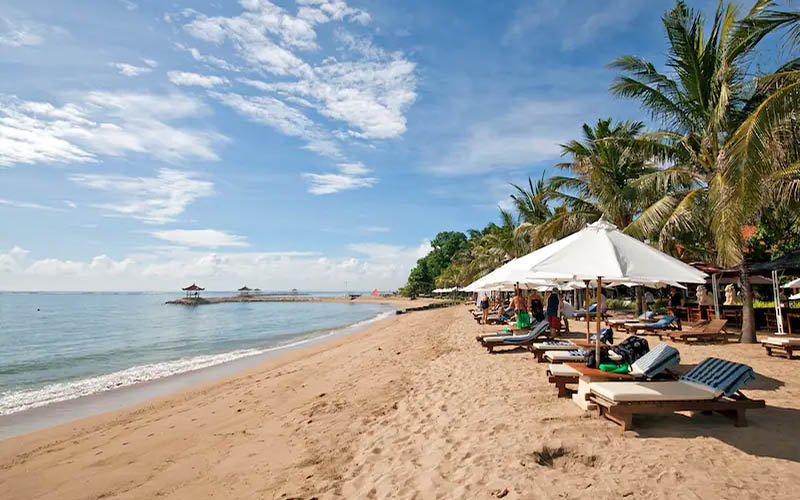 Sanur is a seaside town in the southeast of the island of Bali, in Indonesia. Its long stretch of beach offers shallow waters. Colorful jukung fishing boats rest on the sand, backed by a paved cycling path. Sanur is outside the hustle and bustle and is a hit spot for people that like it a bit more relaxed and quiet.
How To Get There- 30 mins by car.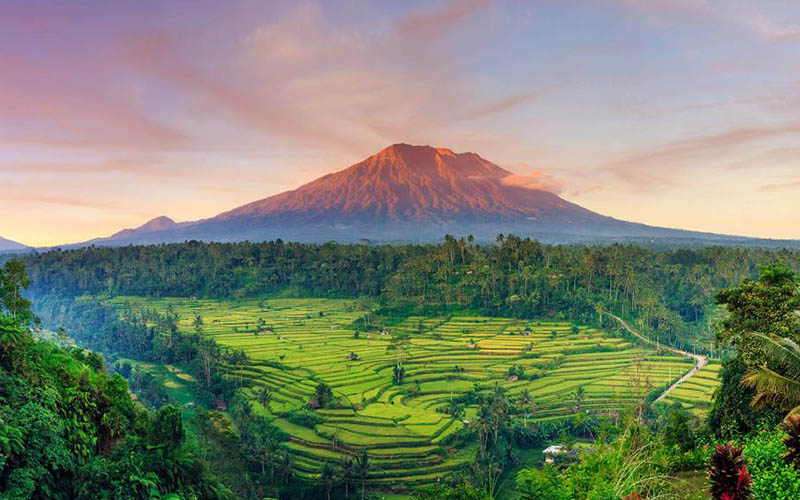 Mount Agung is an active volcano in Bali, Indonesia, southeast of Mount Batur volcano, also in Bali. It is the highest point on Bali, and dominates the surrounding area. Mount Agung is a beautiful place to get some amazing photos or for the more adventurous types some amazing activities like mountain biking or hiking.
How To Get There- 2 hours by car
Best places To SEE around Bali
Bali is also home to some absolutely stunning locations that surround the island. From beautiful islands with white sand beaches to the turquoise water that look's like its picked straight from a movie set. Below are just some of our favourite locations if you have a little bit more time on your schedule.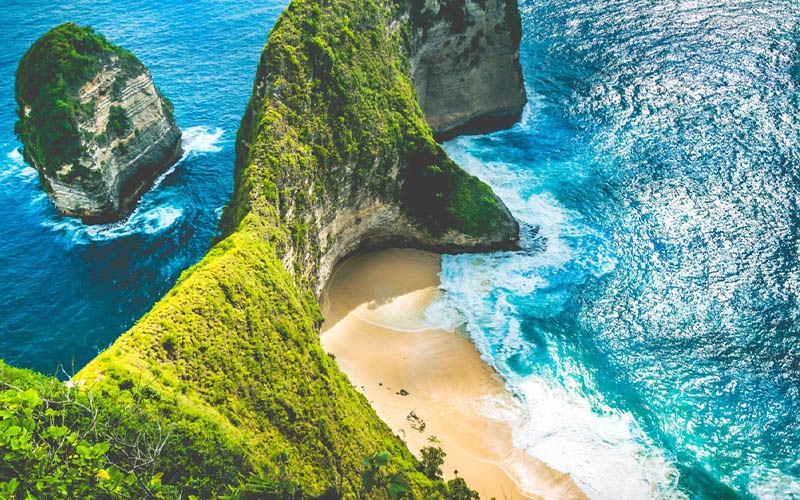 Nusa Penida is an island located in the southeastern Indonesian island of Bali and a district of Klungkung Regency that includes the neighbouring small island of Nusa Lembongan and twelve even smaller islands. Most known for its enourmouse gliff faces and crystal clear blue water , this location is a photographers dream.
Getting There- Must catch ferry from the port of Sanur (30 mins by car)
Recommendation- If you are strapped for time, booking a day trip with a tour company. They will take you to the port, you will get to visit all the best locations. Make sure you add swimming with the manta rays.
Labuan Bajo is a fishing town located at the western end of the large island of Flores in the Nusa Tenggara region of east Indonesia. It is the capital of the West Manggarai Regency. Labuan Bajo has been slowly becoming a massive tourist destination for its amazing white sand beaches, crystal blue waters and amazing healthy coral reefs. La Pirate offer overnight cruises sleeping on there amazing boats taking you to new locations every morning for snorkeling and island hopping. This is seriously a must visit if you get the chance.
Getting There- 1.5 Hours domestic flight from Ngurah Rai Airport (Flights ranging from $150-$250)
Recommendation- Le Pirate Explorer, Le Pirate Island
Gili Trawangan is the largest and most popular of the 3 Gilis, thanks to its well-established infrastructure that preceded the other two islands in the group. Gili T is a diving hotspot and home to some of the world's best coral reefs. Despite only measuring 15km2 in size, Gili Trawangan has a lot going for it! For starters, it's home to soft powdery white beaches fringed with swaying palm trees, turquoise waters chock-full with diverse marine life, and epic beach bars
Getting There- 2 Hour fastboat from Padang Bai
Recommendation- Trawangan Dive Centre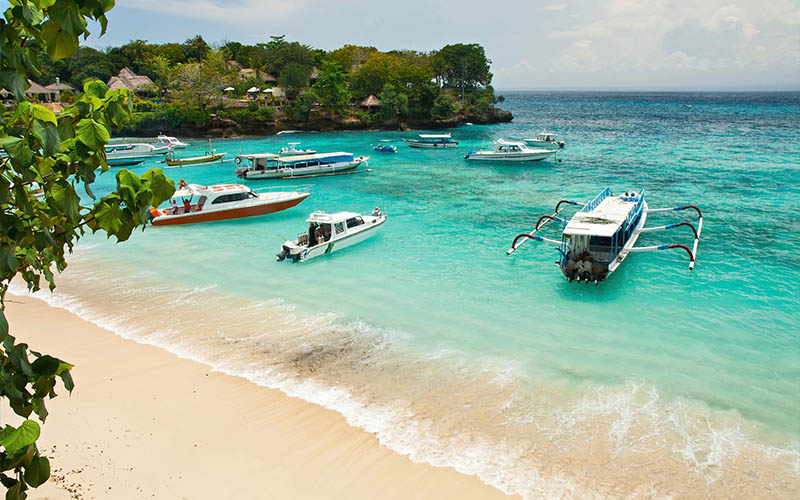 Nusa Lembongan is a small island off the southeast coast of the main island of Bali. Quickly becoming one of Bali's most popular attractions, this island paradise is a world away from the hassle and hectic pace of South Bali. Neither hawkers nor traffic mar the magnificent scenery; this is a fine place to just put your feet up and relax. Main activities include surfing, diving and snorkeling. The water is some of the clearest you will find anywhere, and a vivid aqua blue in colour.
Getting There- Although there are sometimes boats departing from Padangbai in East Bali, the most convenient way to get to Nusa Lembongan is from Sanur Beach.
Recommendation- Hire a scooter to adventure around the island.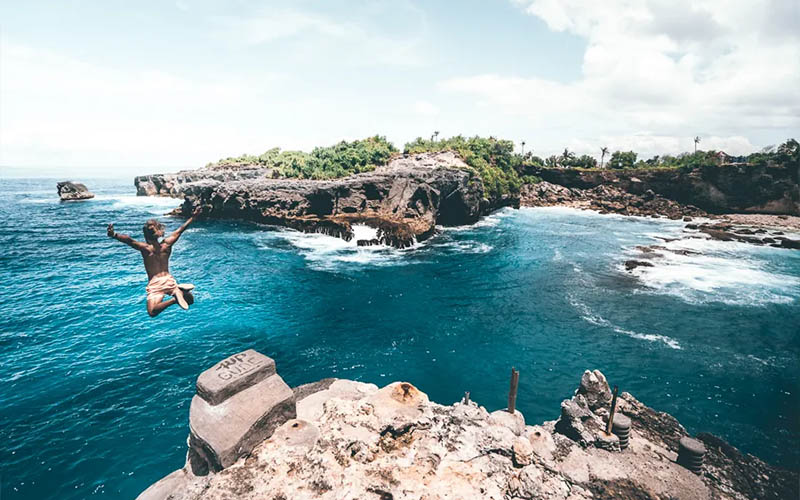 Nusa Ceningan is a small island located between Nusa Lembongan and Nusa Penida, south of Bali, in Indonesia. It lies on the southern side of the Strait of Badung. There is a notable surf break off Nusa Ceningan which attracts some surfers away from the more crowded breaks on Nusa Lembongan.
The island is often visited in combination with a trip to Nusa Lembongan, as they're conveniently connected by an iconic yellow suspension bridge, from where the views of the very narrow strait that runs between these 2 islands is spectacular.
Getting There- Must get a boat to Nusa Lembongan, this its a 15 min scooter ride across suspension bridge
Recommendation-Hire a scooter to adventure around the island.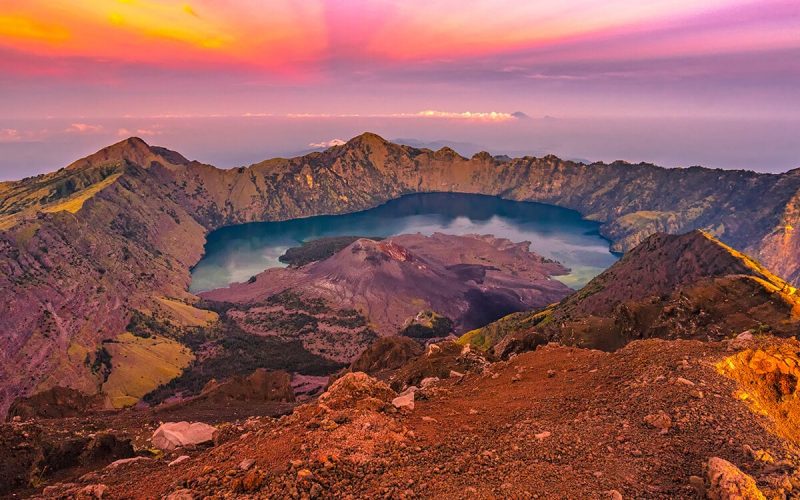 With divine beaches, the majestic Mt Rinjani and spectacular marine life to discover, the island of Lombok in West Nusa Tenggara has no shortage of attractions both in and out of the water. It's no wonder that Lombok become one of the most popular destination in West Nusa Tenggara.
Getting There, By Air- There are daily flights between Denpasar, Bali and the capital of Lombok,
By Ferry- The public ferry travels between Padangbai (Bali) and Lembar (Lombok) multiple times a day. The trip takes around 4-5 hours.
By Fast Boat- Blue Water Safari Express is one of the fast boat companies that will take you from Bali to mainland Lombok. There are 2 convenient departure points from Bali: Serangan (just near the Benoa Harbour) and Padang Bai Harbour.
Recommendation-Hire a bike and cycle through lush evergreen rice paddies.