Bali is home to a large array of world class Beach Clubs. They are a popular destination for young and old as they have offer a great selection of food and drinks. The selection of beach clubs we have chosen are some of our favs to relax by the pool, eat and drink your life away and have a boogie as the sun starts to go down. 
Finns Beach Club offers a piece of paradise with the choice of: 4 pools, 7 bars (including 2 swim up pool bar), 5 restaurants, daily DJs, live vocalists and stunning sunsets – at the most well known beach in Bali – Berawa, Canggu. Conveniently located near Seminyak. The Beach Club's architecture has been specially designed with a bamboo structure for guaranteed dramatic sunsets views.
Location- Canggu
Distance- 35 mins (By Car)
Website-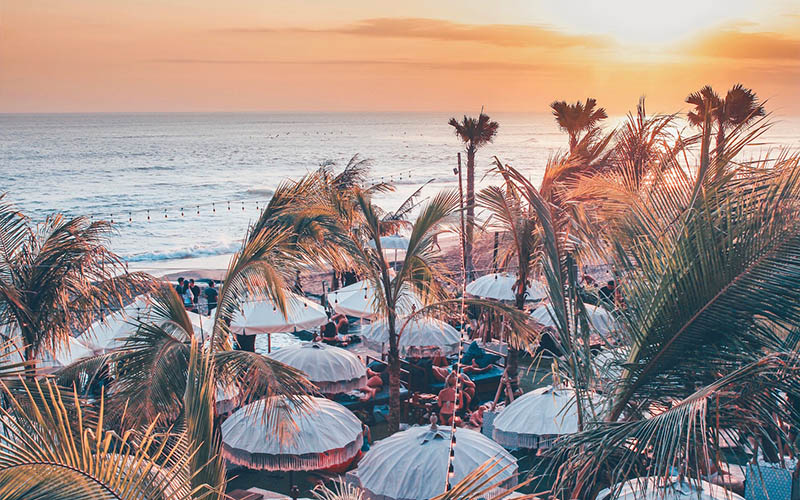 Sitting on top of Bali's most notable longboard wave, right in the heart of Canggu Beach, the Lawn has been known by locals as the one place to catch up, relax and celebrate for the better part of the last decade. Sunset, eats, drinks, surf, and music served over a daybed overlooking the Indian Ocean. A blend of daytime lounging, intimate dinners, and infamous Friday nights.
Location- Canggu
Distance- 35 mins (By Car)
Nestled on the foreshore of the iconic Echo Beach, La Brisa is home to breathtaking décor, sustainably sourced food and genuine Balinese hospitality. The very concept of the beach club is written in the name — La Brisa – which translates to sea breeze. Wild and enchanting yet pleasantly soothing, La Brisa Bali was built using reclaimed wood from more than 500 old fisherman boats that were expertly hand decorated
Location- Canggu
Distance- 35 mins (By Car)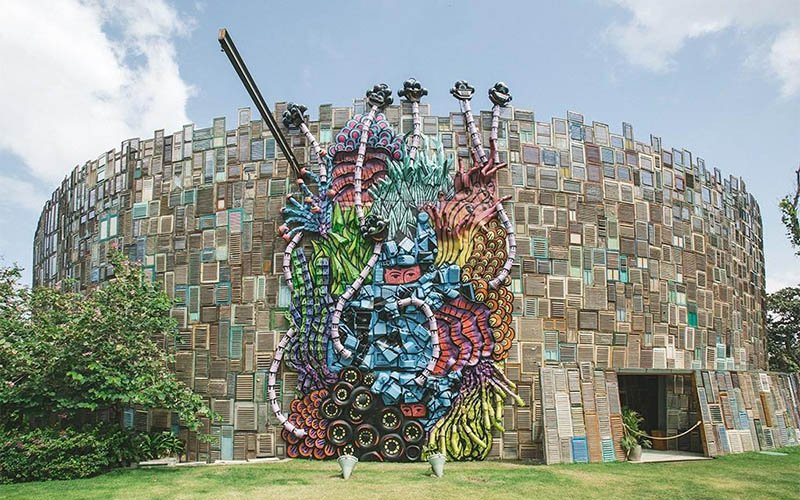 Open daily from 10am to 12am. Home to one of the best sunset views in Bali, our Beach Club has three restaurants, three bars, an infinity pool and large lawn, all overlooking the Indian Ocean. The open-air, amphitheatre structure designed by Indonesian architect Andra Matin features an iconic facade of coloured antique shutters, salvaged from across Indonesia. A programme of parties, exhibitions and installations includes both local and international DJs, musicians, artists and architects
Location- Canggu
Distance- 35 mins (By Car)
A Mediterranean inspired oasis, host to the islands largest salt water pool. Mr Sippy also has a 5m diving board that anyone can jump off. Set amidst an open-air kitchen, our menu boasts fresh, locally sourced produce using traditional wood firing techniques. Sip on our expertly shaken signature cocktails while dancing to the island's best locally based and international DJs who spin tropical tunes daily.
Location- Seminyak
Distance- 15 mins (By Car)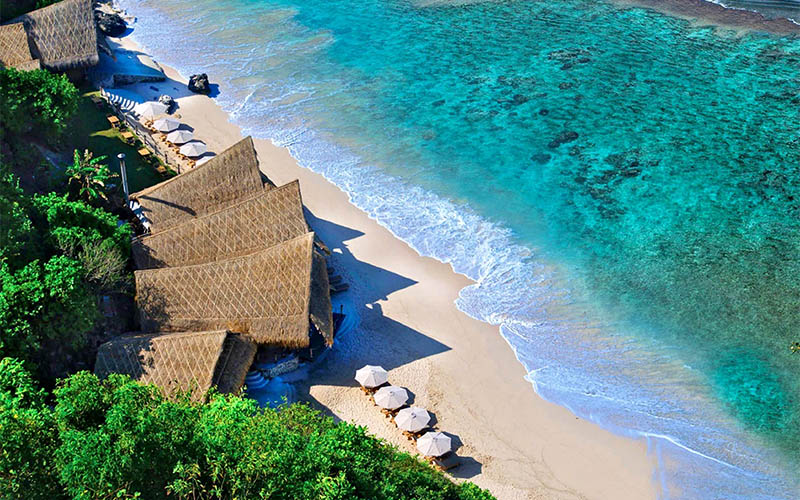 Sundays Beach Club is Bali's most beautiful beachfront location. Relax, explore the crystal-clear lagoon or enjoy complimentary water sports. Toast marshmallows by the bonfires at sunset whilst sipping cocktails to live music or DJs. There beach-inspired menu is served fresh all day long. Located at the bottom surrounded by the cliff face at Uluwatu, Sundays is really a must see location.
Location- Uluwatu 
Distance- 1.5 Hours (By Car)
Bali is a tourist paradise for a good reason, it has something for everyone, even for the thrill seekers and adventurers. Below is a list of our favourite activities from White Water Rafting to Paintball that will be sure to get the blood pumping.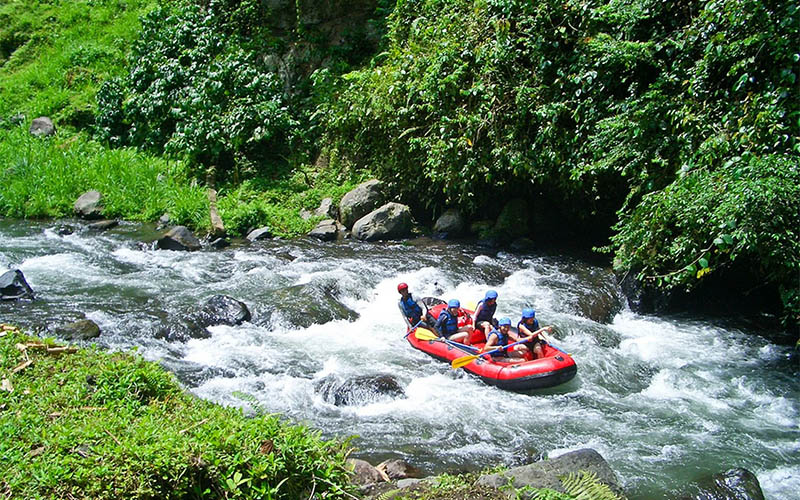 Bali Rafting or also known as White water rafting bali is one of the most favorite activities that must be on your booked-list during your vacation in Bali.
Location –There are 3 options for white water rafting in Bali, the first is Ayung river rafting Ubud, the 2nd is Telaga Waja rafting in Karang Asem, and the 3rd is Melangit River rafting in Klungkung.
Spanning 3.8 hectares, Waterbom Bali is designed to provide memorable experiences for all. From thrill seekers testing their mettle on Asia's steepest slide. Waterbomb park is a great day out for the family and is suitable of people all ages with beautiful restaurants, a food court & a swim-up bar. 
Location – Kuta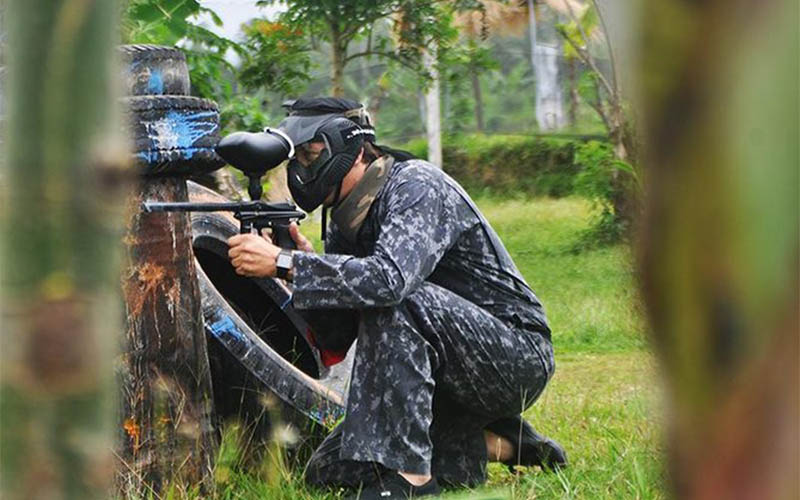 Paintball Canggu in beautiful Bali, Indonesia is a very special field. It gives you the real bali feeling but still is a professional paintball field, designed in a way to have the most possible fun. With our 5000m² are we not only the biggest field in Bali, but also the only field that offers you a variety of themes to play on.
Location – Canggu
A Unique Cultural Experience Enjoy an Adventure Downhill Cycling tour off the beaten path. Guided by Twin Wayan and Ketut a Balinese native, will lead you along an unusual bike path through exotic jungle rarely seen by tourists. After viewing the spectacular Mt. Batur Volcano and a stunning temple, sample local fruits directly from the trees, and see coffee bean and rice plantations.
Recommendation – Sepeda Bali Adventure Cycling and Tours
Location – Ubud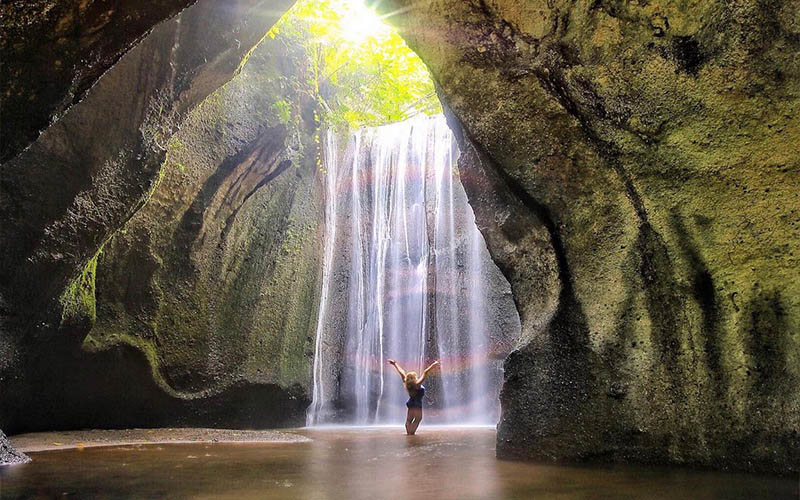 The best waterfalls in Bali are hidden treasures that you can find in lush rainforests and deep mountain valleys in the island's central highlands. They're among the great sites to add to your list of adventurous things to do in Bali. Most are at the end of scenic routes, usually requiring treks past rambling creeks, and you may sometimes need to cross wooden bridges and descend a series of rocky steps.Upon discovery, these popular Bali waterfalls reward you with immersive experiences. You can take a dip in the pebbly pools under cascading falls for a soothing break. Some of Bali's best waterfalls let you take in their magnificent views from down at their surrounding base or from above adjacent hilltops.
Location – 22 best waterfalls in Bali 
Ride off the beaten track during your Bali vacation aboard your own all-terrain vehicle (ATV). Climb onto a quad bike and follow an experienced guide along a challenging track, suitable for all skill levels. Motor past a picturesque landscape of rice fields, bamboo forest, and lush riverside flanked by traditional Balinese villages. Showers, lunch, refreshments, and round-trip hotel transport included.
Recommendation – https://www.bali-atv-ride.com/
Location – Ubud