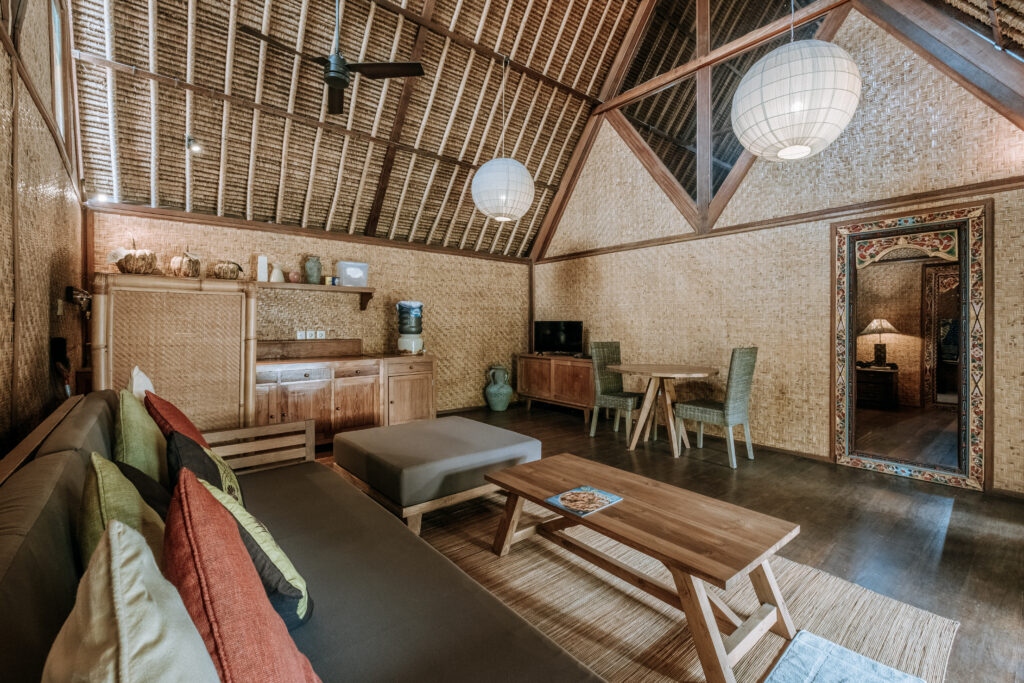 The Lumbung is a 1st floor apartment with kitchenette, balcony and en-suites ideal for a couple. It is conveniently located at about 5 minutes walk from the Legian beach. It is decorated with the hand-crafted timber furniture, unique art-work, decorative pieces to give you the feeling of authentic Balinese accommodation.
Please note the lumbung backs onto a street that has multiple bars that play loud music, the noise can be loud at times.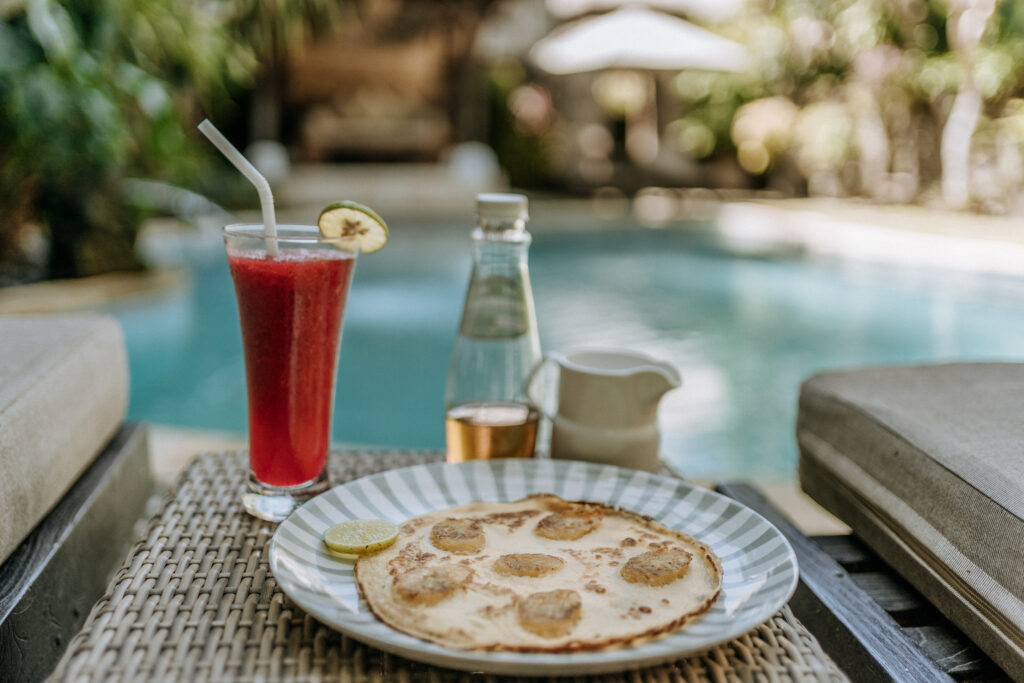 Enjoy your complementary breakfast cooked every morning by our amazing staff. Wake up right with fresh seasonal fruit waiting while you decide on what you would like to eat. (Our famous Banana Pancakes are a must!) If you wish to have any other ingredients or wanting something different for breakfast please feel free to let the staff know and we can arrange for you for a small fee.
Fresh Fruit
Fruit Juice
Tea/Coffee
Egg & Bacon (Any style)
Banana Pancakes 
Egg Omelet / Toast
Check Availability - Lumbung